So, you've heard about cannabis. You hear that it gets you high and doesn't carry some of the worst parts of alcohol, like the hangover and dizziness. Now you're interested in trying it for yourself, but where do you begin?
Today's your lucky day. We will be looking at how to find the best bud for your needs at a marijuana dispensary right near you. Still, we have a few notes to go through before we begin. For starters, we've laid out the information below as a series of "either-or" questions. These help to direct you to a desired experience rather than a specific brand or type.
Additionally, we will be giving pointers in four different categories. See below for a brief explanation of each.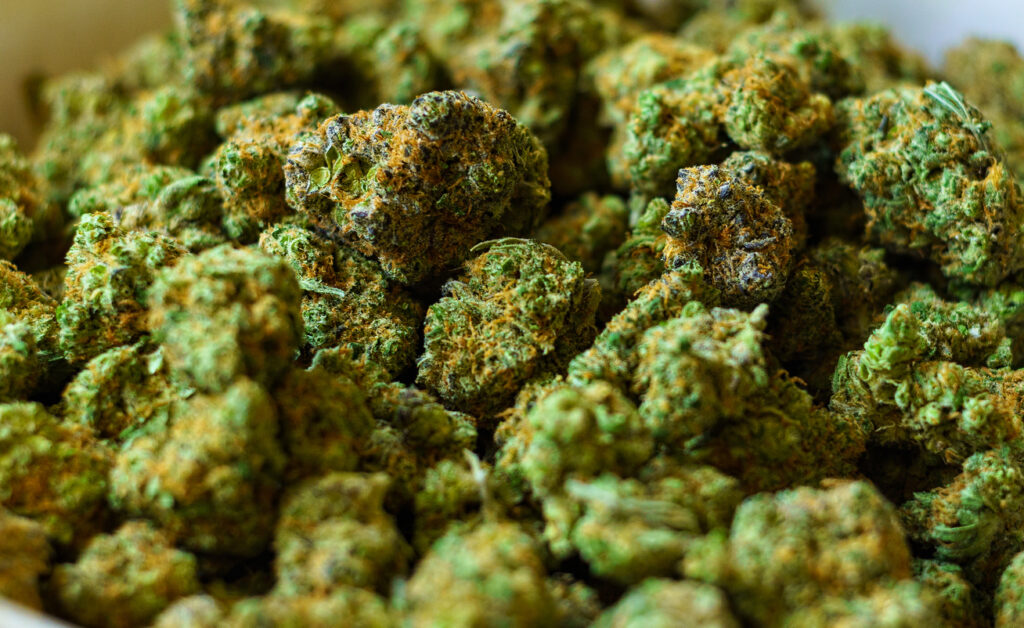 Sativa, indica or hybrid?
Sativa cannabis strains generally give users more pep and contain greater quantities of THC. Conversely, indica strains are used for relaxation and calmness more often than not and contain higher quantities of CBD.
Low, medium or high THC/ CBD?
As the active ingredient in marijuana, Tetrahydrocannabinol (THC) is what gets you high. Its counterpart, Cannabidiol (CBD), counteracts some of the effects of THC but gives a more mellow and relaxed feeling. Honestly, the dosing and differences between these two cannabinoids is a larger task than this article can tackle, so check here for more info.
Flavor Profile
The flavour profile of your marijuana can be one area where you have full control over the selection. If you want something fruity, spicey, sour, dank, piney or with hints of evergreen, simply get your nose involved in the selection process at your preferred marijuana dispensary.
Delivery Method
The delivery method you choose can play a big role in how the effects occur. Generally, inhalation will give you the quickest onset of feelings, whereas ingestion can take up to an hour to begin.
Active or Sedentary?
Active
Some people enjoy activity when they're stoned. Getting high can make exercise more enjoyable, increase your focus and (surprisingly) help the time pass quicker. If this describes your desired outcome, look for the following traits:
Sativa-dominant
Low-middle THC concentration
Fruity flavours
Fast-acting delivery method
Sedentary
The cliche experience you hear about marijuana imbibers is that they lay around doing nothing. While this couldn't be further from the truth, it is hard to ignore how much better watching television or playing video games can be with the proper substance. When it comes to selecting product at a marijuana dispensary for a better sedentary experience, these factors might get you closer to the goal:
Indica-dominant
Low CBD concentration
Evergreen, piney flavours
Gradual delivery method
Fun or Powerful?
Fun
Unlike the previous two choices, your options here can lead to the other. What we mean to say is that you can have a fun experience with powerful weed, and vice versa. Still, for beginners, it is essential knowledge that you do not need the highest THC to have a good time. When you are looking for something to bring to a house party or take a walk through the park, consider these objectives:
Sativa or indica dominant
Any THC concentration
Any flavour
Edibles, oils, smokeables, etc.
Powerful
If your objective is to get as high as possible, that can be a tall order. Marijuana affects everyone differently, and with experience comes an understanding of how different highs feel. As a result, it can be difficult to offer suggestions for the best experience possible due to how much of it will boil down to personal preference. Still, for those looking to head in a particular direction, prefer these traits in your cannabis:
Sativa or hybrid
High THC concentration (over 18%, generally)
Your favourite strain (kush or diesel yield positive results)
Concentrated products (oils, hashish, shatter, etc.)