Cannabis is not at all about smoke and fire, you can also make your next high smoke-free with edibles. Edibles are available in many different flavors, shapes, and sizes and are a great, easy way of consuming cannabis. But are they cost-effective? Are they the same as other cannabis items? These all points will be answered below, so keep reading.
If we talk about cannabis items, then there are multiple types and ways of infusing THC contents and one of them is Edibles. Edibles are just amazing products of taking THC in. Cannabis edibles are categorized as food products that have been filled with THC. Eating THC-filled edibles is a great technique of consuming cannabis without smoking and destroying your lungs. Well, edibles are best for people who do not want to go through any punitive smell of weed.
THC edibles come in different sizes and with different THC percentages. If you are novel to eating weed edibles, then I will recommend you to start with a low-dose edible that holds around 10-20mg of THC. Start by eating a single portion and wait for few hours for getting full effects instead of eating more and more. Most people forget that and start eating continuously which leads to inducing too much high. If you are experienced in using edibles then you can eat edibles easily.
Edibles are available in many forms such as gummies, capsules, baked goods, chocolates, psilocybin, cookies, brownies, and much more. CBD is so common, that you can get anything with cannabidiol-infused property on your hand. This is exciting for us, as we are going to display cheap edibles online you can buy!
1: Scream Edibles Mint to be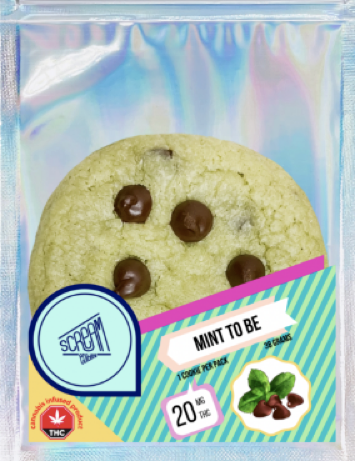 This seductive confection is as much a pleasure for your taste buds same as they are for your mental health with 20 mg of THC. This will be going to result in a mellow, euphoric feeling. Just stay functional and raise your mood with Mint to Be.
Packing:
Scream Cookies are separately packaged. For new users, we recommend starting with a small portion of a cookie (5mg dose of THC). Takes 60-90 minutes to experience the full effects.
Ingredients:
Baking soda, Flour, salt, sugars, butter, cream of tartar, eggs, peppermint extract, food coloring, semi-sweet chocolate chips, and lab-tested cannabis extract.
Time of Action
Up to 4 hrs.
2: Sour Grape Marijuana Edible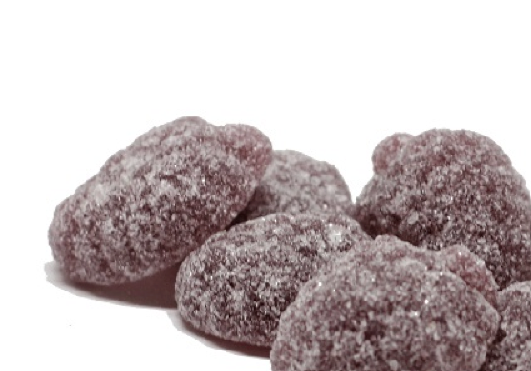 These are just bite-sized sweet and sour purple grapes jellies. Sour grape marijuana edible pack comprises a punch of high. Each edible covers 25mg of THC, which is enough for a soothing and calming effect for beginners.

Packing:
6 X 25mg THC = 125mg per Pack.
Time of Action:
Takes up to 1-2 hrs.
3: Big Pete's Treats Cookie Singles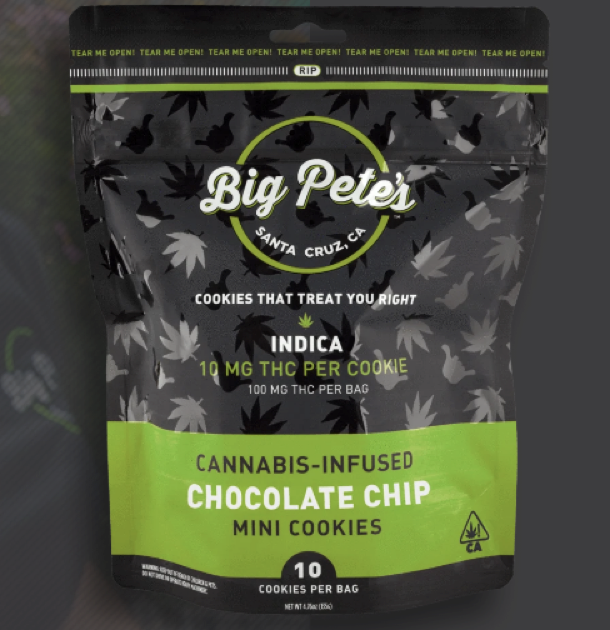 Big Pete's Treats makes typical, comforting cookies usually infused with cannabutter. Accessible at over 100 California stores, you can find Big Pete's Peanut Butter, Chocolate Chip, or Cinnamon Sugar cookies comprising 10 mg THC.
Packing
Packaged separately from $3 to $4. Try a few flavors to find what you desired before jumping for a larger bag of ten cookies.
Time of Action
Up to 30mins
4: Euphoria Extractions CBD Chocolate Chip Cookie: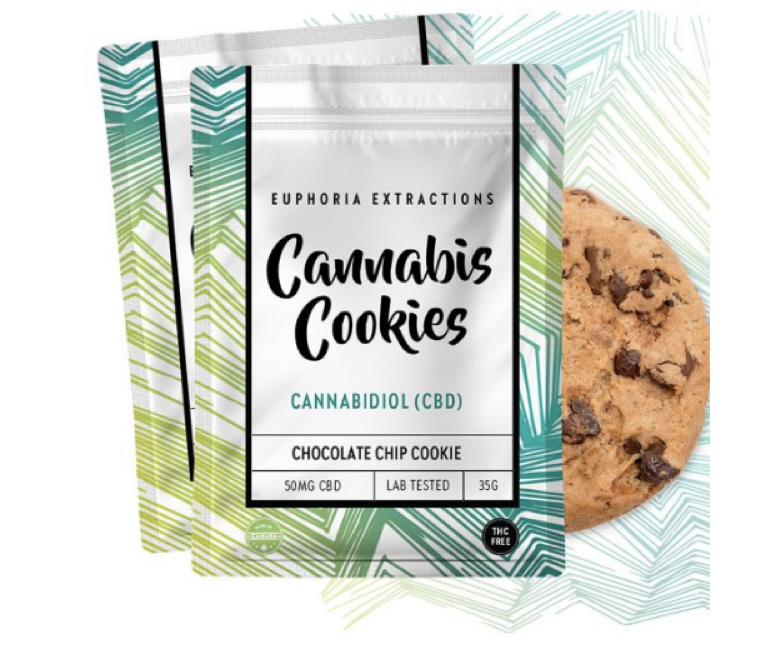 Euphoria Extractions CBD Cookies give feelings of well-being and spark to anyone who wants to vivify their day. Each cookie covers 50mg of 99% CBD separately, and these are also created in a quality-controlled environment.
Uses:
This edible has countless medicinal usages for the mind and body but is not limited to Anti-inflammatory, Anxiety, Pain, Seizures, PTSD, and Nausea.
5: Soul Sugar Single Jellies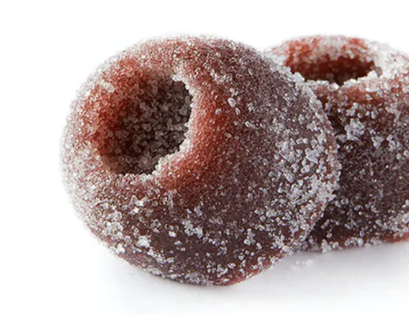 Made by award-winning cannabis chefs, Soul Sugar Jellies pack 10 mg of THC into its juicy fruitful jellies, making for a more classy taste equaled to your average gummy. Look for cherry, grape, or blue raspberry flavors, packaged singly for $3 to $5 all over the state.

Packing:
10mg of THC.
6: Altai Chocolate Coin
Identified for their epicurean, award-winning sweets that are available for $17, Altai is also available in high-quality 72% cacao dark chocolate filled with 10 mg of THC in the form of a well-designed coin for $3 to $4, creating a delicious way to present a curious foodie friend to edible cannabis ingesting. When you are feeling flat, look for chocolate-covered espresso beans, almonds, malted milk balls, gummies, and lozenges from this high-end source.
Packing:
Single Coin Shaped Chocolate with 10mg THC.
Precautions
•  Dosage: Take according to your tolerance level, If you are fresh to weed, you may want to focus on the Micro dosed products. Doses start from 5 mg and are a great start to cannabis.  Those who are regular users naturally can consume higher doses. Always start from Low and Slow.
• Time: Time of efficacy varies from person to person and mostly edibles take 20 – 40 minutes of producing full effects. So never, increase your amount of edibles for getting effects because effects take time to produce.
• Time of Action: Mostly edibles last long more than 6 hours. Therefore, for getting long-lasting effects first make sure about the edible you are using.