[ad_1]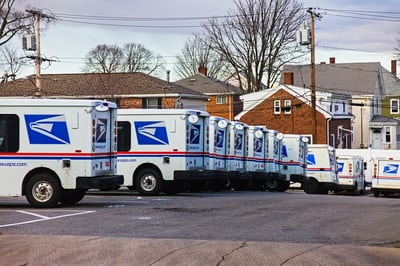 The U.S. Postal Service says it is reviewing public reaction to new vaporizer mail limits in advance of them taking effect April 26.
The USPS plans to ban mailed vaporizers by mid-summer after Congress approved the ban in December.
USPS spokesman David Coleman told Hemp Industry Daily that public comments on the new limits are not available to the public until the final ruling is announced. Several hemp and marijuana vape operators have said the change will severely harm their businesses.
FedEx and UPS already have said they will follow the U.S. Postal Service's directive and won't ship vaping products.
U.S. consumers ordered $44 million in CBD vape cartridges online last year, according to Rick Maturo with the Nielsen Cannabis Insights Practice.
Under the new regulations, sellers of vaping products must do the following:
Ship through private companies, such as DHL, which requires a signature upon delivery.
Register with the U.S. attorney general.
Implement an age-verification system.
Business-to-business sales—whether for wholesale distribution or  manufacturing—are exempt from the USPS shipping ban.
[ad_2]

Source link
Medical Disclaimer:
The information provided in these blog posts is intended for general informational and educational purposes only. It is not a substitute for professional medical advice, diagnosis, or treatment. Always seek the advice of your physician or other qualified healthcare provider with any questions you may have regarding a medical condition. The use of any information provided in these blog posts is solely at your own risk. The authors and the website do not recommend or endorse any specific products, treatments, or procedures mentioned. Reliance on any information in these blog posts is solely at your own discretion.