[ad_1]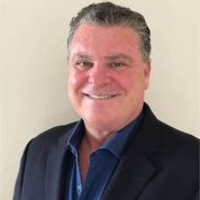 (Editor's note: This story is part of a recurring series of commentaries from professionals connected to the hemp industry. Roger Brown is CEO and founder of ACS Laboratory in Sun City Center, Florida.)
The final nationwide hemp rules taking effect Monday are more friendly to farmers because they increase the THC negligence standard to 1% and give farmers 30 days to test before harvest.
The rules from the U.S. Department of Agriculture also give growers one more year to start working with laboratories registered with the U.S. Drug Enforcement Administration.
Starting Jan. 1, 2022, all hemp cultivators must send samples to DEA-registered labs for THC potency testing.
Some opponents believe the DEA requirement excludes many current labs from eligibility, which could cause a backlog in testing if farmers can't easily find a certified facility.
I say, why aren't more labs DEA-registered already?
Most people agree the USDA needs to hold growers accountable for producing high-quality hemp.
I believe we also need to hold laboratories responsible for managing professional-grade facilities that deliver reliable, reproducible results. DEA registration is one essential component that ensures industry-wide accountability. Here are five reasons why:
1. DEA registration promotes public trust
We've all seen studies decrying inaccurate potency information on CBD labels.
Fraudulent and mislabeled products are signs of shady business practices and low-standard testing procedures. ;
As a result, the U.S. Food and Drug Administration and state governments have recalled several hemp products for issues ranging from high-THC content, to false claims, to inaccurate CBD information, to the presence of pesticides, heavy metals and molds.
These incidents make headlines, which leads to public mistrust in the hemp industry.
I understand the scrutiny, which is why I want independent laboratories to prove they're free from bias and produce consistent, accurate, state-compliant, and USDA-compliant results.
When more laboratories show their legitimacy through DEA compliance, they promote greater market acceptance.
2. DEA-certified laboratories have verified systems and procedures
Registered laboratories must pass the DEA's regulatory test to become certified. That process includes completing an application, submitting documentation and passing an onsite audit.
It's an exhaustive process, painstaking even. But it ensures only reputable and organized companies make it through.
Laboratory owners must show they've never been convicted of a crime, never had their state registration revoked, and were never involved with a federally convicted partner or stakeholder.
Because of the history of cannabis being an illicit drug, regulators do not want to have any persons with a criminal background in the industry.
Conversely, at ACS Laboratory, we are a is a clinical laboratory in addition to a cannabis laboratory and we are required to pass the same background test.
I do not believe the criminal background-check requirement is targeted to eliminate a class of people, but instead a requirement no different than clinical laboratory ownership or many other industries including healthcare, banking, financial management, etc.
Labs must also document every controlled substance they plan to handle and prove they have the appropriate systems and procedures to test, store, and secure these items. Labs must show proof of:
Standard Operating Procedures (SOPs).
Testing procedures.
Secure handling methods.
Storage infrastructure.
A lack of criminal convictions.
Meeting state requirements.
After the application phase, a DEA representative performs an on-site audit to ensure the reality matches the paperwork. Labs must show physical proof of their SOPs and face scrutiny about any number of issues from cleanliness to storage cabinets.
This is the phase where disorganized laboratories fail.
3. DEA-certified laboratories meet stringent state requirements
State governments often have more stringent standards than the federal government.
In Florida, where ACS Laboratory operates, laboratories must prove they're independent, meaning they're not directly or indirectly biased toward their clients.
Additionally, labs must hold an accreditation called the International Organization for Standardization (ISO) 17025:2017
Next, the lab must meet with an auditor from a third-party ISO accrediting body to review the documentation and observe the laboratory's testing procedures to be sure they're following the SOPs guidelines. ISO audits can take several long days to complete.
4. DEA-certified testing labs expand hemp innovation opportunities
According to federal law, hemp that contains more than 0.3% THC (with a negligence limit of 1%) is an illegal narcotic.
Sure it's an arbitrary threshold, but it's the law.
By registering with the DEA, laboratories show they can legally handle crops that test above the federal legal limit of 0.3% delta-9 THC.
But that's just the tip of the iceberg. DEA-registered laboratories have the power to expand testing capabilities far beyond the plant to include legally ambiguous extracts.
For example, processors sometimes create delta-8 and delta-10 THC products by chemically converting hemp-derived CBD. Delta-8 extracts have already started booming in the market, and delta-10 is sure to follow. As of now, only DEA-registered laboratories can purchase the standards for delta-10 testing.
5. DEA-registered laboratories are GMP-compliant
Good Manufacturing Practices (GMP) refer to the FDA's guidance on consistently producing ingestible products to the highest quality standards.
Hemp manufacturers who meet GMP standards must show they can create products with proven potency, purity and strength. Among its core tenets for hemp and cannabis manufacturers, GMP supports testing with DEA-registered laboratories.
As the hemp industry matures, every actor in the supply chain must be held accountable for their work.
DEA designations ensure labs adhere to pharmaceutical and food industries' local and international standards.
DEA registration is so much more than the prohibitive regulatory formality that some opponents claim it to be. It is the standard through which the industry will evolve into one that consumers can trust to deliver safe, quality products.
Roger Brown can be reached at [email protected]
To be considered for publication as a guest columnist, please submit your request to [email protected] with the subject line "Guest Column."
[ad_2]

Source link
Medical Disclaimer:
The information provided in these blog posts is intended for general informational and educational purposes only. It is not a substitute for professional medical advice, diagnosis, or treatment. Always seek the advice of your physician or other qualified healthcare provider with any questions you may have regarding a medical condition. The use of any information provided in these blog posts is solely at your own risk. The authors and the website do not recommend or endorse any specific products, treatments, or procedures mentioned. Reliance on any information in these blog posts is solely at your own discretion.